Reiki Classes for Health Care Professionals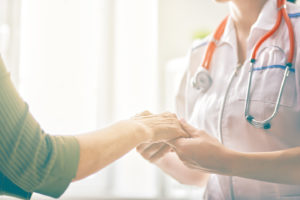 As a Holistic nurse and Reiki Master Teacher, I offer Reiki Level I, II and Advanced Reiki Practitioner classes for Health Care Professionals. I have taught at several major NYC hospitals, Mid- Hudson OR staff, Long Island VA Medical Center, various Massage Schools, and several NY Nursing schools at the Nurse Practitioner level, for college credit. My Reiki classes are a synthesis of traditional and Western Reiki designed to meet the needs of the Health Care Professional both personally and professionally.
With the increasing stressors in health care, it is becoming more important for health care professionals to take care of themselves: to nurture their spirit; to maintain their stamina; to replenish their energy. Self-care and maintaining balance in one's personal and professional lives becomes of utmost importance. Reiki is a wonderful healing system for self-care. It can provide care to the caretaker and is a way for the practitioner to take care of themselves.
With the general state of health care, Reiki is the way to bring compassion and balance back into hospitals and health care settings. With its simplicity and easy accessibility, it is readily available to patients and health care providers in a multitude of settings. Nurses on the front line of patient care have the perfect opportunity to be the movers and shakers in establishing Reiki in hospitals and as a routine part of patient care. Reiki brings back compassionate touch and humanizes patient care.
If you or your institution are interested in these classes, please contact me for more information.